Children
Children inducted into circus, 1851-1928
As late as the 1930s, Australian circus proprietors inducted young children to train as performers. The children were typically illegitimate, orphaned or abandoned and occasionally of mixed white and Indigenous descent. To stimulate further research, The Penny Gaff presents the following list of the children inducted into circus between the 1850s and the 1930s.
For further information, see Mark St Leon's article, 'Adopted apprentices: Juvenile recruitment in Australian circus, 1847-1942', Labour History, No. 110, May 2016, pp. 97-124. ISSN: 0023-6942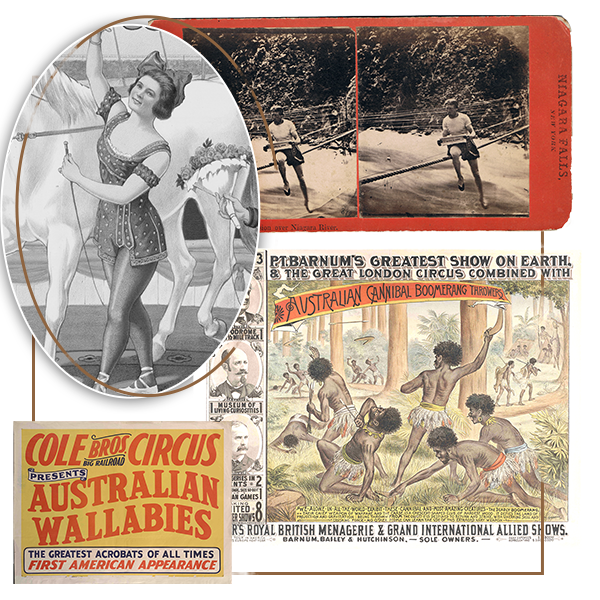 Vernacular
Children inducted into circus, 1851-1928
Australia's travelling circus people linked far-flung groups of people together. In an age when mobility was restricted, travelling circus people were both collectors and distributors of news and information—and the spoken word—for isolated communities around Australia.
Within their transitory world, Australia's circus people inevitably developed a distinct argot.