I recently bid successfully for a portfolio of photographs that had been collected by the late Welby Cooke, a member of the Wirth circus family and one of the riders in May Wirth's troupe of riders.
May Wirth (1894-1978), the greatest bareback rider of all time, was born "May Emmeline Zinga" into a circus family at Bundaberg, Queensland. At the age of seven, she was adopted by Marizles Wirth Martin, a sister of the Wirth circus brothers. May was trained in all the circus arts and eventually took the professional name of   "May Wirth". May made her American debut in New York in 1912 with Barnum & Bailey's Greatest Show on Earth. She and her troupe of riders became one of the great favourites of American circus. During the winter off-season, the troupe played vaudeville dates throughout the US, the UK and Continental Europe.
In 1917, the troupe was joined by another Australian, Phil St Leon, who later took the professional name of "Phil Wirth". Phil married May's step-sister, Stella.
Here then is a selection of the photographs of May Wirth and her troupe: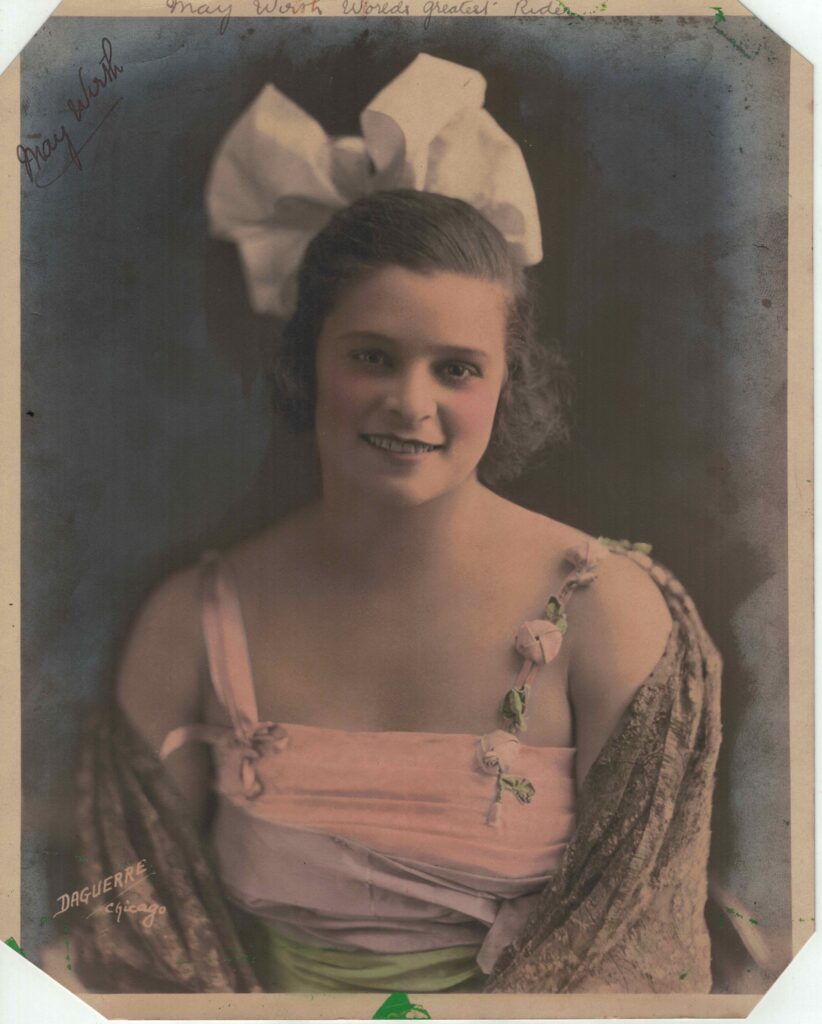 Studio portrait of May Wirth, USA, 1917, wearing her trade-mark bow in her hair.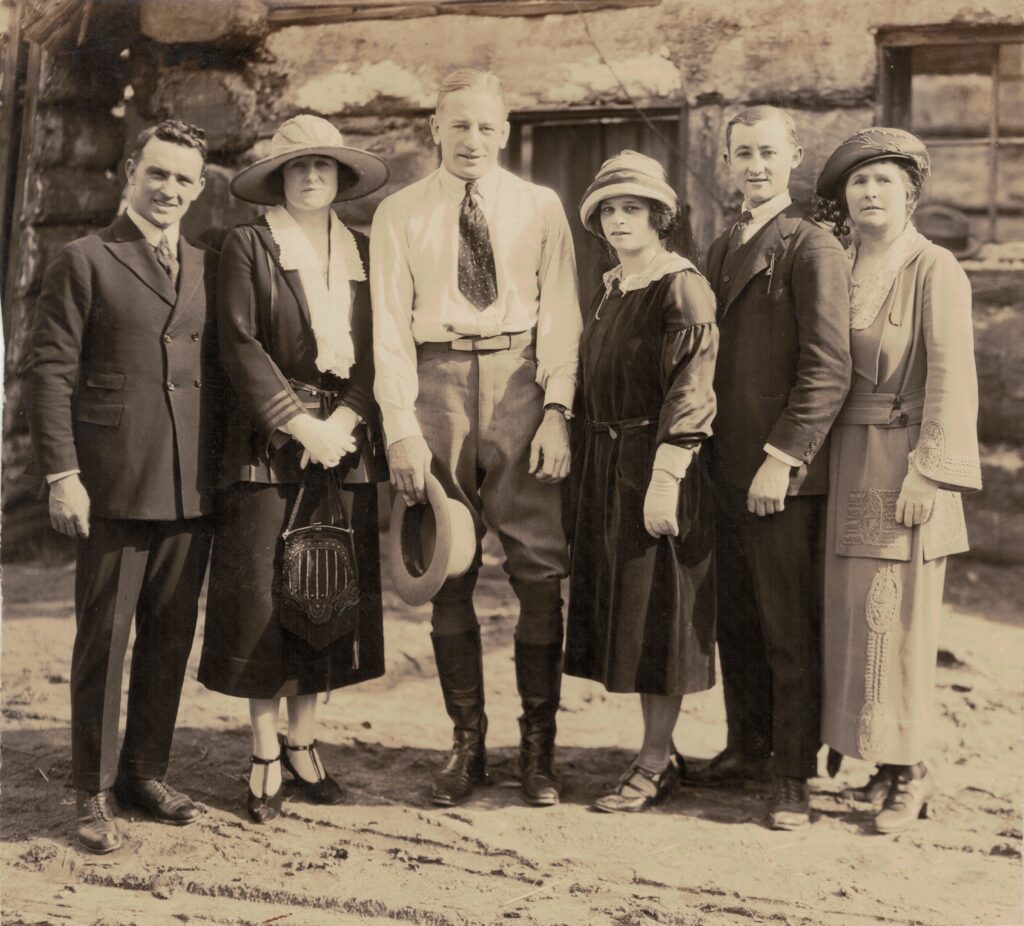 While visiting Los Angeles wit the Ringling circus, the troupe visited Australian Reg L. 'Snowy' Baker, a Hollywood screen star. From left: Phil St Leon Wirth, Stella St Leon Wirth, Baker, May Wirth, Welby Cooke and Marbles Wirth Martin.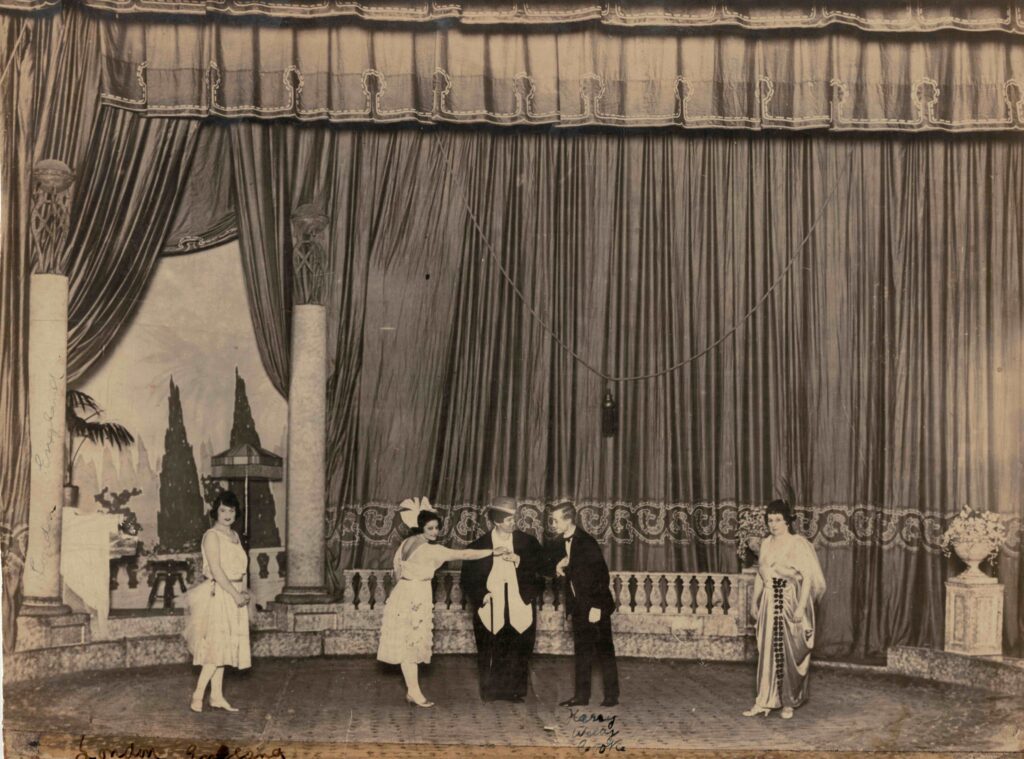 The Wirth Family as they appeared in London on the stage of the Coliseum, probably 1923. From left: Mrs Stella St Leon Wirth, May Wirth, Phil St Leon Wirth, Welby Cooke and Marizles Wirth Martin. The troupe's horses had not yet reached the stage.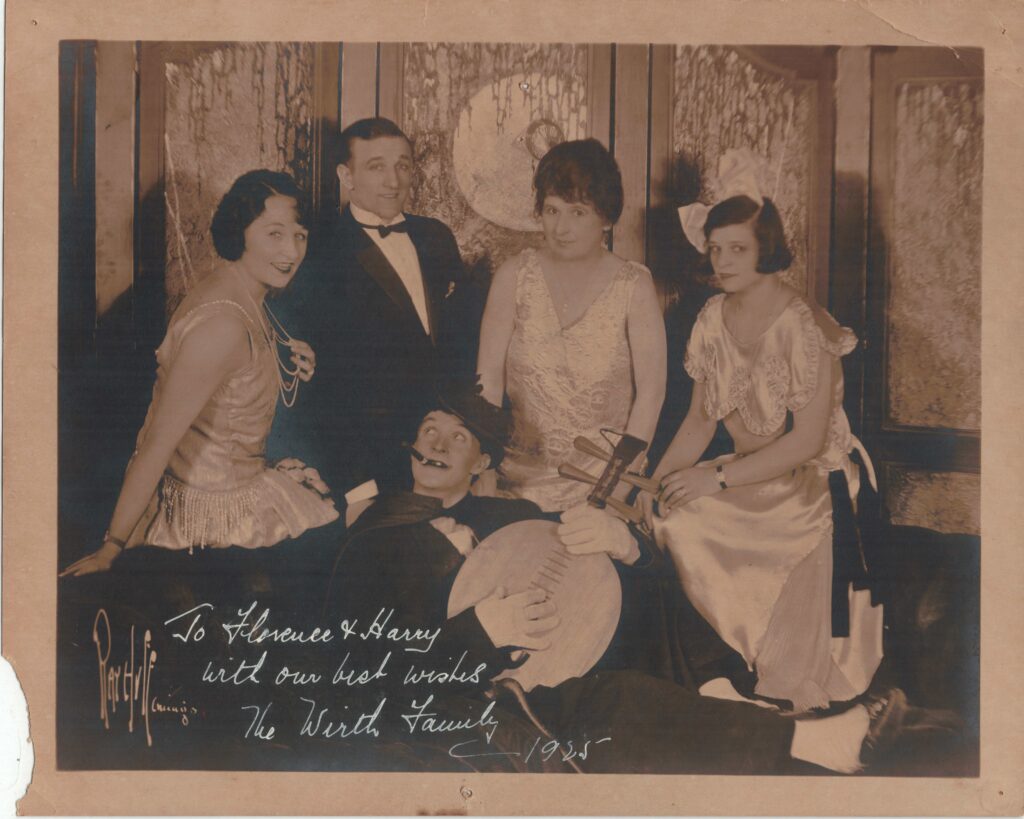 The "Wirth Family" in 1925. From left: Mrs Stella St Leon Wirth, Welby Cooke, Marizles Wirth Martin, May Wirth, with Phil St Leon Wirth seated at front.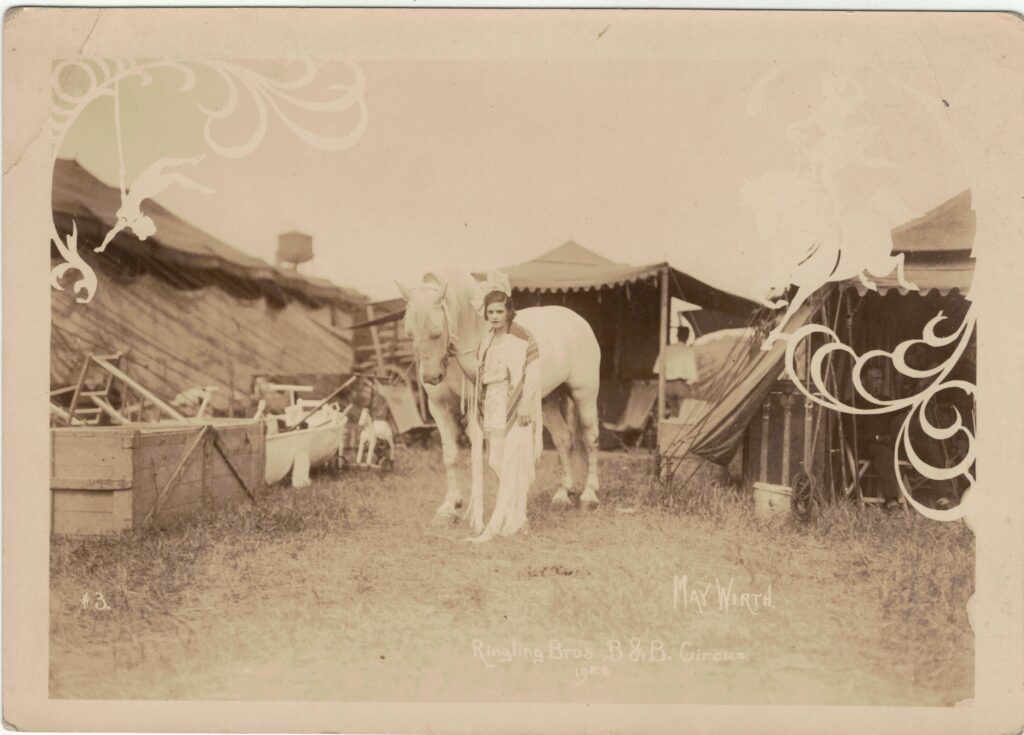 May Wirth and close friend, photographed in the back yard of the Ringling circus, USA, 1924.