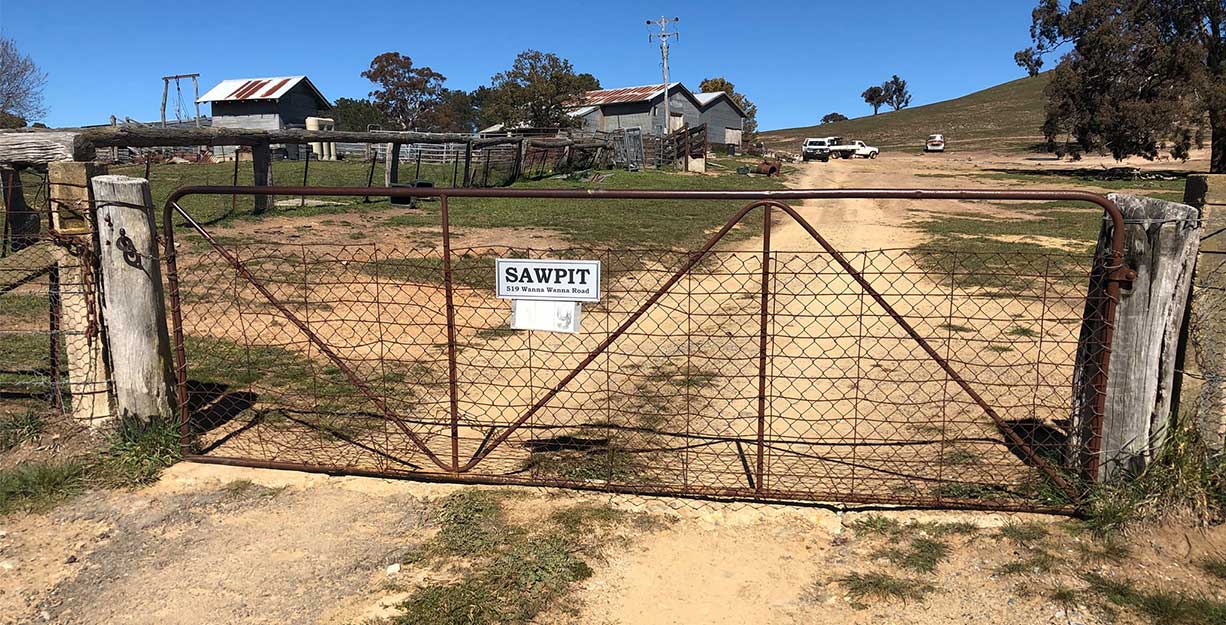 I recently visited Sawpit Gully, about 15 kilometres southwest of Queanbeyan, NSW, a place so remote it is not even marked on maps, or indicated on Google Maps. "What's so great about Sawpit Gully?" I hear you say. Well, it was here, in November 1861 that an Indian man, Casserotti, was brutally murdered by a person or persons unknown and robbed of the money he was carrying, about 114 pounds.The murderer/s were never satisfactorily identified but the law, human prejudice and bureaucratic expedience took their natural course. His two comrades, Mahomet Cassim and Mahomet Abdallah, circus performers who were conveniently called "jugglers" (they were actually exponents of an ancient Indian martial art known as kalaripayutt), were arrested about 15 months later and accused of Casserotti's murder.
Lacking command of English, the two young men were unable to defend themselves in court, let alone understand the charges brought against them. After a trial lasting less than two days, a jury promptly found the two men "Guilty" and Mr Justice Wise sentenced both to death. Cassim was hung in Goulburn Gaol in 1863. Abdallah's sentence was commuted to life imprisonment, with hard labour in irons for the first three years. His health broken after three years chopping sandstone in Sydney's Darlinghurst Gaol, Abdallah was exiled back to India in 1866 but died on the voyage home. So, I also hear ask, "If Cassim and Abdallah did not commit the murder of Casserotti, then who did?" For the answer to that question, you will need to see the movie, read the book, or both.
After several months research, I and my colleagues eventually identified the likely location the mysterious Sawpit Gully which we visited last weekend. The place matched quite closely the descriptions given in contemporary newspapers and court depositions. Sawpit Gully is located on reserved land just beyond the boundary of a landlocked sheep station actually named Sawpit Station. The owner of Sawpit Station, Peter Wells, very kindly allowed us to traverse his property by car. Unable to enter the fenced-off reserve, we descended to the Gully below on foot, all the time imagining the awful scene that took place there 159 years ago. I was accompanied by research colleagues John Zubryzcki (Indian specialist) and Nichole Overall (Queanbeyan author and historian).
The images and videos presented here are assembled in the order they were taken as we travelled from Sawpit Station homestead, southwards, towards Sawpit Gully.